A. WHO WILL NEED THIS SERVICE?
We are here to help anyone from new immigrants moving to a new country, business people relocating to a new location for work, students studying at oversea countries or people moving back to their home countries, etc. We help you to move your personal belongings by ocean-freight or air-freight.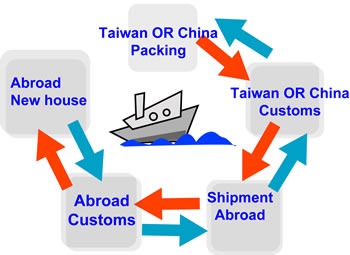 B. WHAT DOCUMENTS ARE NEEDED FOR CUSTOMS CLEARANCE PURPOSE?
At Original Area (Loading Port)
A Copy of your passport, air ticket and I.D. card Exception to foreigners: no I.D. card required
A list of your personal effects, including the items and estimated value.
The contact information (phone number and address) of your contact person at the destination.
At Destination (Oversea Country)
A copy of your landing paper.
A copy of your P.R.(Permanent Resident), Citizenship Passport, Student Visa, or Working Visa .
Documents of your commercial invoice and packing list (prepared by us).
C. NETWORKING WITH MINISTER OF TRANSPORTATION OF B.C. CANADA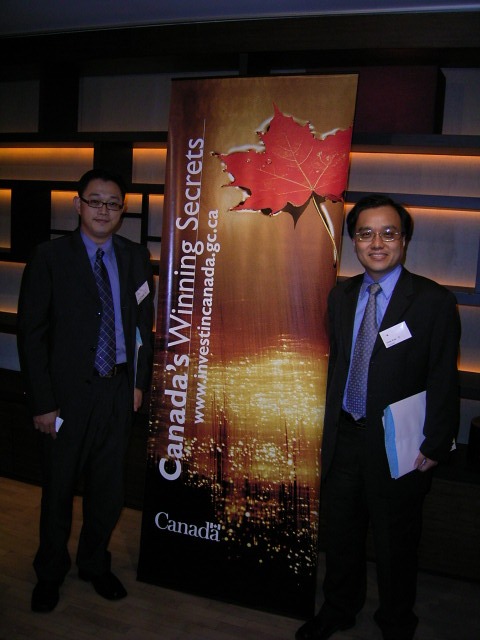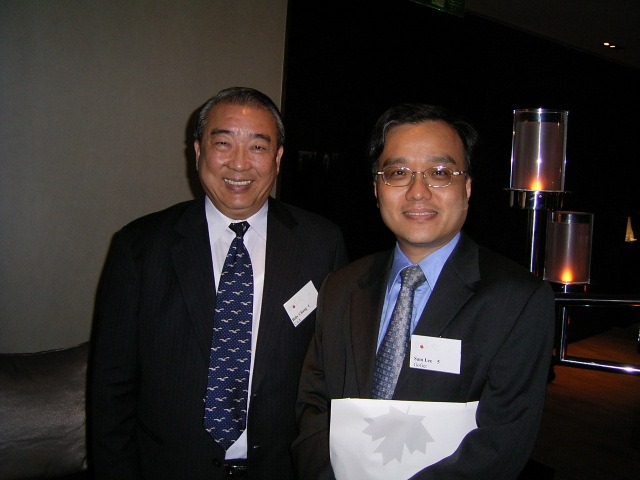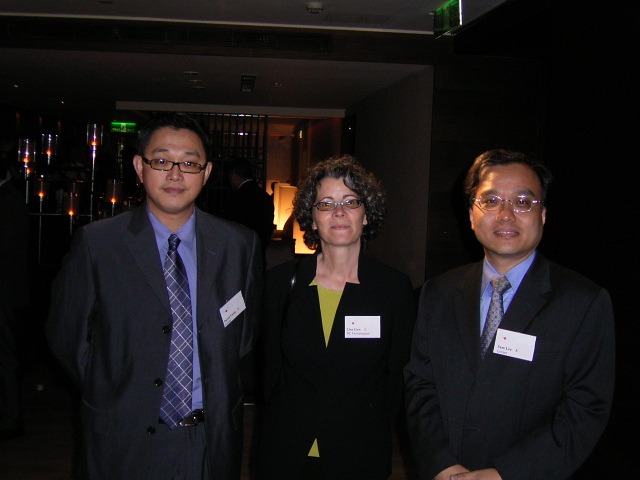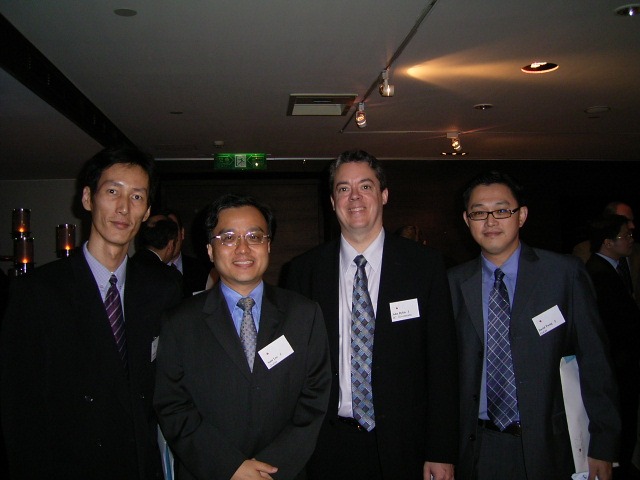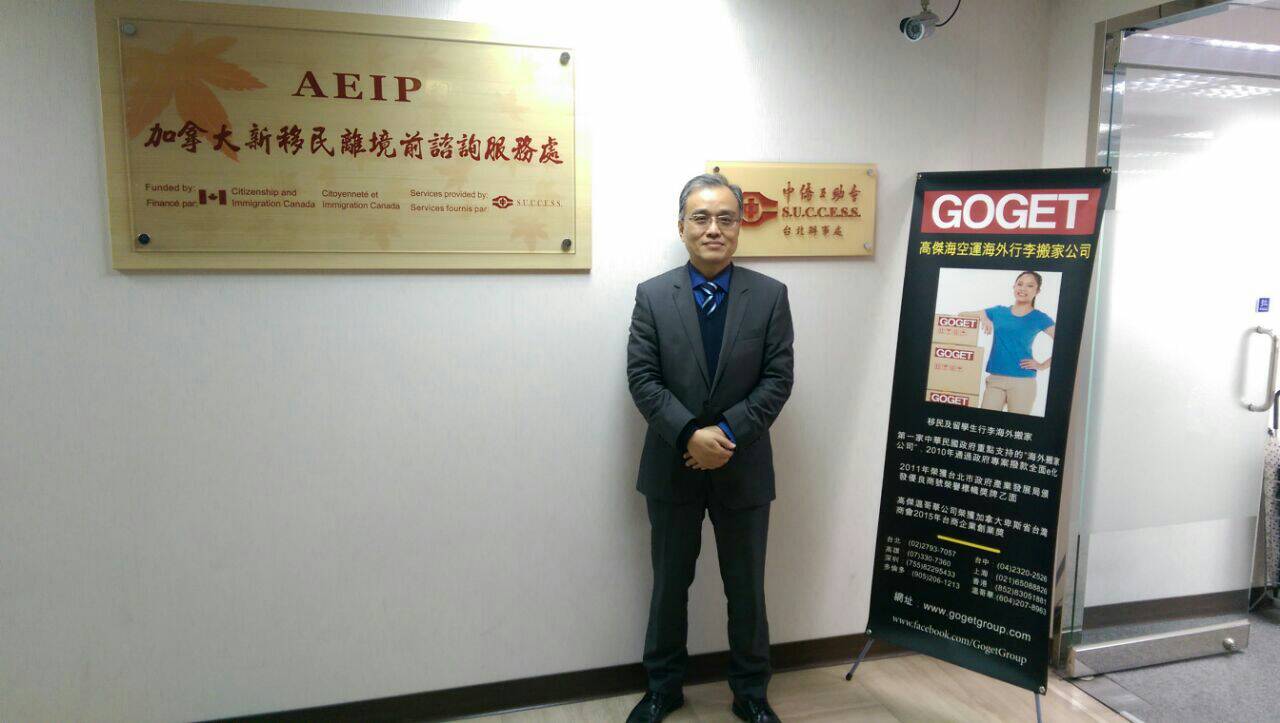 GOGET seminar at S.U.C.C.E.S.S Taipei for Canada pre-departure orientation to educate new immigrants on international moving to Canada.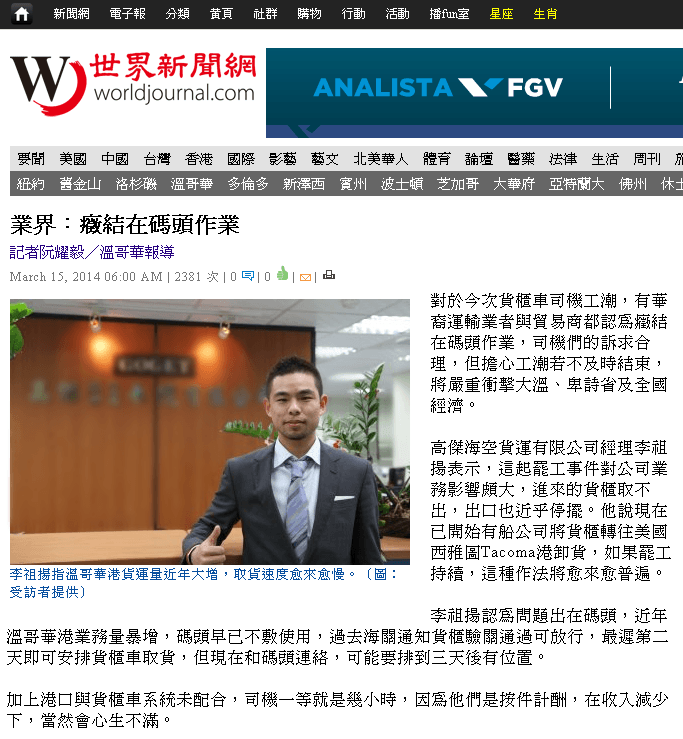 GOGET Canada's manager discusses the current Vancouver container trucker strike with news media, World Journal.